Ik hou van mooie huizen. Mooie grote huizen met een gekke kleur, liefst lichtblauw of roze. En van hout! En met zwarte dakpannen! Dat is mijn droomhuis.Maarja, ik woon in een rijtjeshuis in een minidorp. Een huis met rode dakpannen en saaie bakstenen. Wel gezellig hoor, daar niet van, maar niet bepaald een 'Droomhuis'. Maar dat neemt nog niet weg dat ik mag genieten van foto's van de meest prachtige huizen! take a look with me.
Dit pastelkleurig /roze huis is zo mooi!
Als je dit oude houten huis blauw verft; mijn droomhuis!
Dit voldoet niet ana mijn beschrijving maar; Hoe vet is het als je in een heuvel woont! Ik weet niet of dit echt bestaat...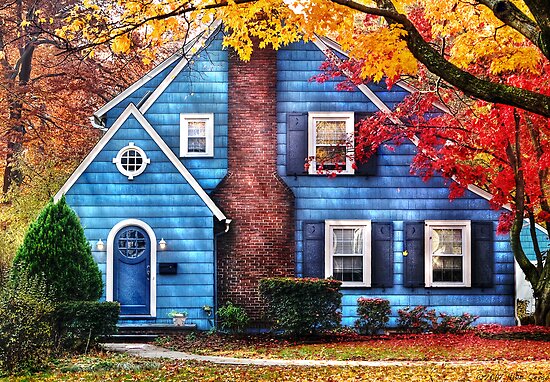 Zon lief! Dit kan ik me misschien nog wel veroorloven later. M<aar jammer dat al die mooie oude huisjes zo afgelegen liggen!
Wauw! Dit huis lijkt me echt een doolhof. Maar wat mooi! Ik weet niet of dit nou een foto of een tekening is...ik hoop een foto! Echt supermooi dit!
Zoals je ziet hoef ik dus niet zo'n suprstrakke moderne villa met zwembad en alles erop en eraan.I houd van klassieke, oude huisjes met torentjes waar je uren in kan ronddwalen!