De herfst komt er weer aan. Op 22 september breekt het nieuwe seizoen weer uit. Een nieuw seizoen betekend ook weer nieuwe trends! Ik zal de komende tijd steeds een nieuwe trend posten, met een zelf getekende illustratie erbij. Dit is nummer 2 'Punk Rock'.
Punk & rock items, zoals leer,studs, stonewashed jeans, high wasted shorts, veel zwart, jeansstof, vintage t-shirts en tops met een hoge hals, kistjes, bikerboots, gescheurde panty's en grote kettingen en ringen.

How to wear
Ik vind dit zelf een hele leuke trend, maar je moet er wel het type voor zijn om het te dragen. Als jij altijd bloemetjesjurkjes draagt en je komt ineens met kisten en oversized tops naar school, is dat ook een beetje vreemd. Als jij zo iemand bent, draag de stoere items dan met een leuk kanten jurkje of een zwierig rokje, dat staat ook heel leuk. Als je van jezelf altijd al veel stoere items draagt, kan je je hier natuurlijk heerlijk in uitleven. Het moet er gewoon een beetje stoer en relaxed uitzien, maar er moet wel overnagedacht zijn natuurlijk. Bij deze trend zijn de assesoires echt heel leuk. In de winkels kan je overal studded armbanden of grote ringen kopen. Superleuk, vind ik.
Seen by
Deze trend is niet echt
op de catwalk te vinden, maar is meer populair onder de bloggers. Hier wat inspi met blogs erbij.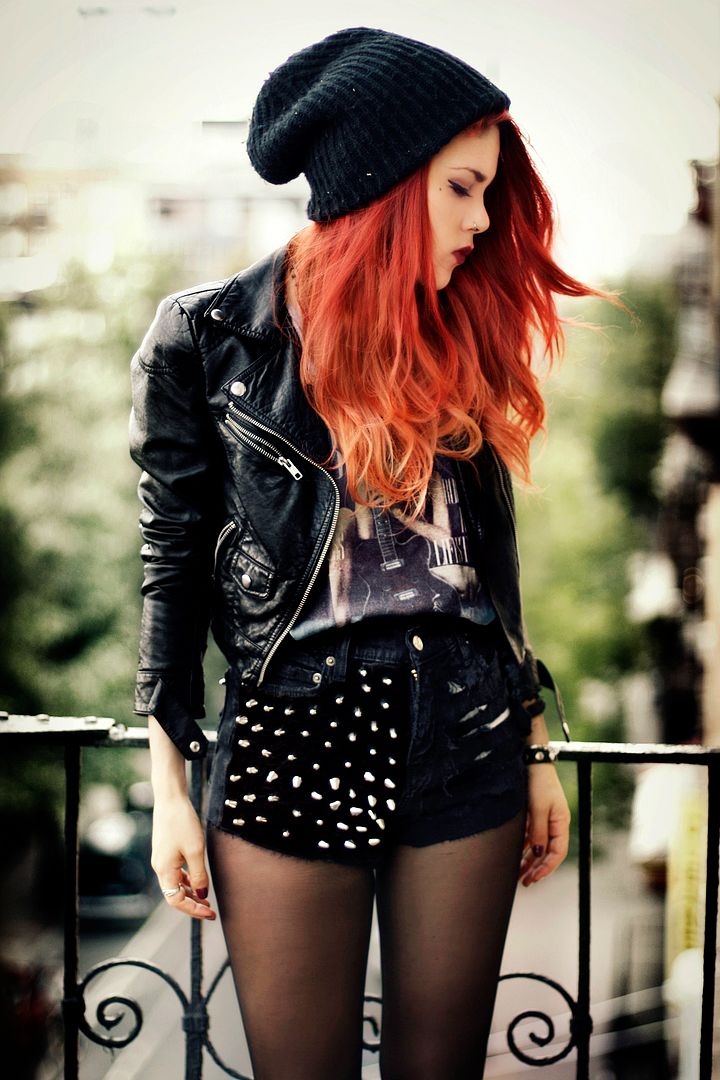 Wat vinden jullie van deze trend? Draag je het zelf?
Liefs,
Charlotte